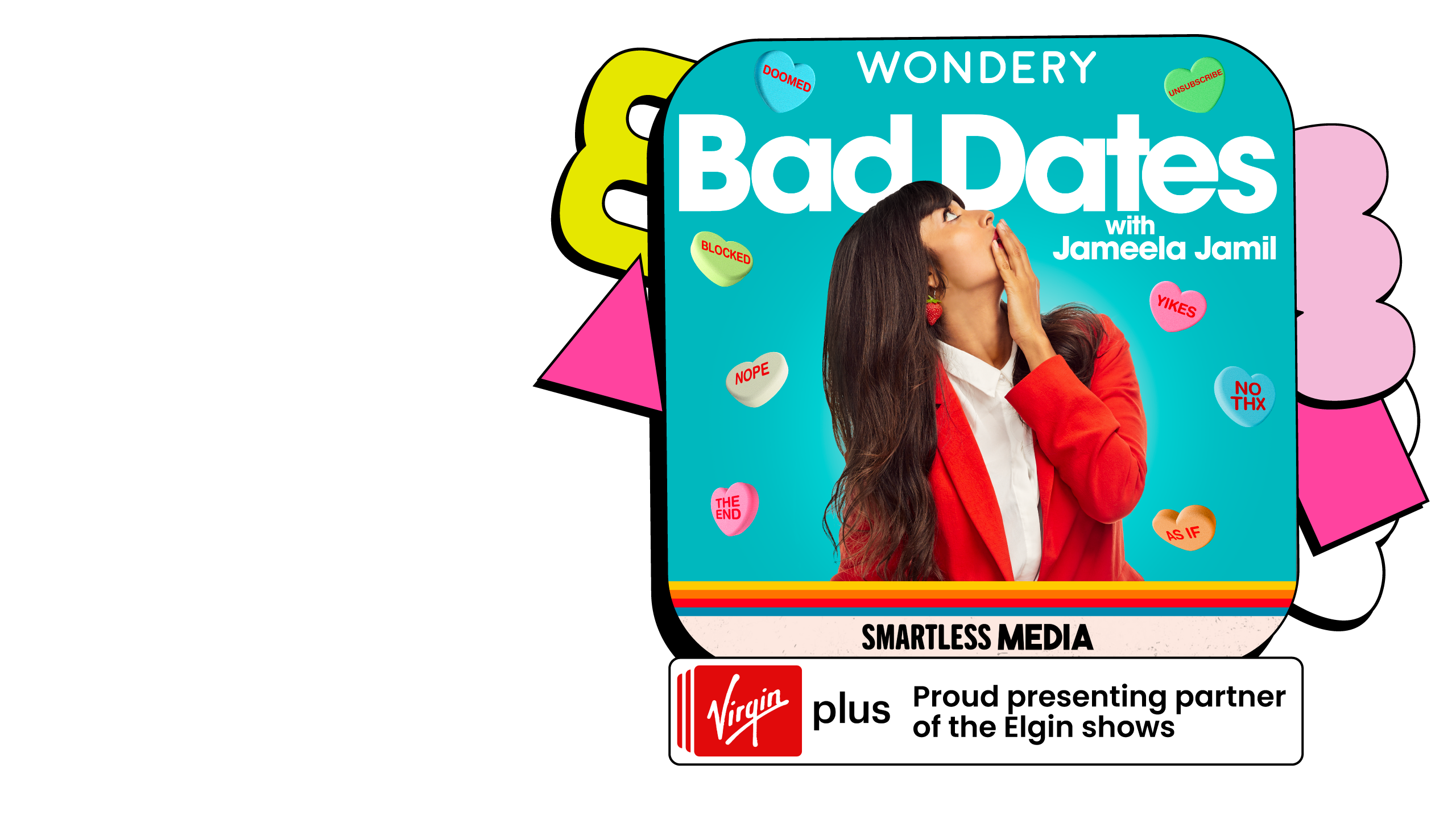 Bad Dates with Jameela Jamil
Venue
Everybody has had them. Everybody can relate to them. And now it's time to laugh at them on BAD DATES, a hilarious new comedy podcast hosted by Jameela Jamil. Each week Jameela's favorite comedians, celebrities and funny friends share their epic and true dating nightmares and misfires. Like the tale of the guy who could only get frisky on top of a pile of stuffed "Garfield" toys, or the enraged beauty queen with food poisoning who chased her date through a kitchen window. There's even a bad date that involved gay Bigfoot.
From the team behind the hit podcast SmartLess, BAD DATES will make you laugh a lot, cry a little, and cringe just enough. Because as we all know - the worst dates make the best stories.
Buy your tickets
IN VENUE: Time indicated corresponds to venue's local time.
7:00 PM
Toronto, ON
Elgin Theatre