ABOUT US - DISTRIBUTION
Just for Laughs is world renowned for comedy entertainment in development, production and distribution. With new series produced every year, our catalogue holds over 500 hours of hilarious programming targeting kids, families, and adults. Just for Laughs creates and distributes content that includes non-verbal or narrated hidden-camera, stand-up comedy, variety, sitcoms, lifestyle, reality, scripted, unscripted and formats.

Popular shows Just for Laughs Gags (Family) and Just Kidding (Kids) are seen in over 150+ countries. Just for Laughs Gags is the largest collection of non-verbal hidden camera in the world. It airs on top networks and platforms worldwide and continues to deliver on ratings, across all demos, year after year. Older clips from the Gags franchise receive over 5.8 million views a day for a total of 2.1 billion views a year.

The Just For Laughs Group is concentrated on television development, production, and content distribution. The company has TV divisions in Canada and the US focusing on scripted and unscripted shows. One of the world's leading producers of comedic programming, JFL's television productions have been seen in Canada on an array of Bell networks and platforms (CTV Comedy, CTV, CTV 2, The Movie Network, HBO Canada, Crave and Snackable) and on CBC; and in the US and internationally on over 150 platforms including Netflix, Amazon Prime, HBO, FOX, ABC, NBC, MTV, TBS, IFC, The CW, TF1, Comedy Central, Showtime, Hulu, BBC, BBC America, Kevin Hart's LOL Network, and TEN Australia.

The JFL Montreal Festival is the #1 Comedy Festival in the world and has a 30+ year unparalleled ability to launch and champion top comedic talent such as Kevin Hart, Amy Schumer, Hannibal Buress, Ali Wong, and Michelle Wolf. JFL also has festivals in Toronto, Vancouver, Sydney, and Austin and produces live tours across Canada.
Laugh and enjoy!

The Distribution Team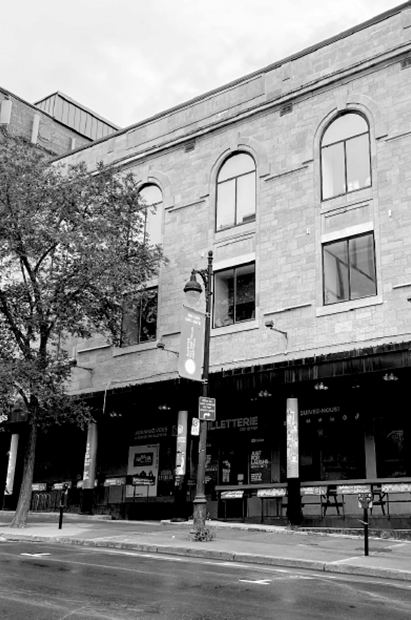 LIVE FROM JUST FOR LAUGHS FESTIVAL
Just for Laughs, the world's biggest comedy festival brings you the top comedy names and rising stars!
STAND-UP COMEDY SHOWS
SEASON 1 TO 15 – 125 EPISODES, 122 HOURS TOTAL
with:
Howie Mandel
Rick Mercer
Ryan Hamilton
Patton Oswalt
Danny Jolles
with:
Anthony Anderson
Hasan Minaj
Jonathan Van Ness
Wanda Sykes
Howie Mandel
Vir Das
Anthony Jeselnik
Jim Jefferies
Michael Che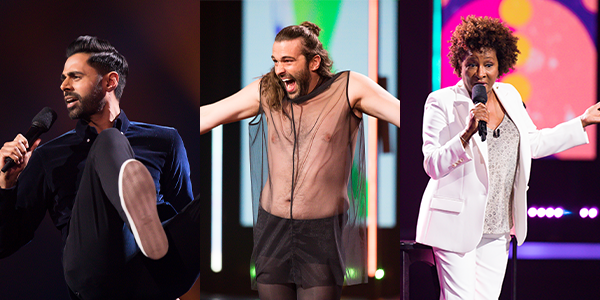 with:
Trevor Noah
Ken Jeong
Howie Mandel
Will Forte
Tiffany Haddish
Gina Yashere
William H Macy
Jeff Dunham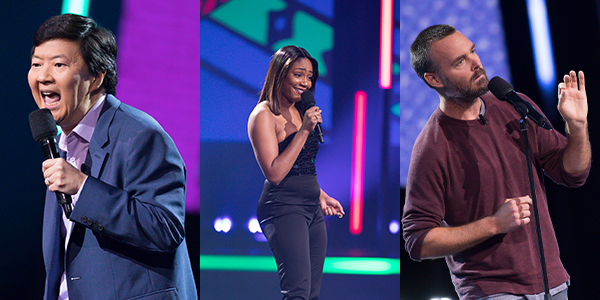 with:
Howie Mandel
Laverne Cox
Joel McHale
Rick Mercer
Jane Krakowski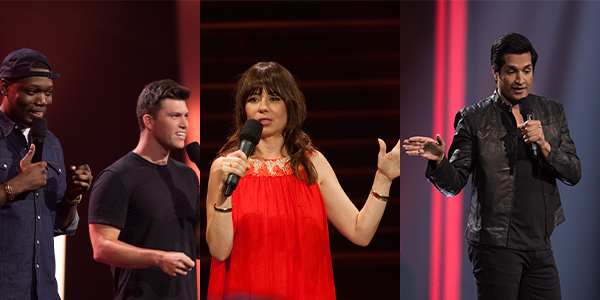 with:
Howie Mandel
Jeff Goldblum
Nathan Lane
Danny Bhoy
Mike Ward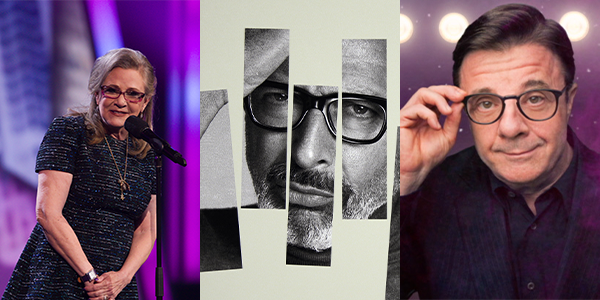 with:
Jimmy Carr
Wanda Sykes
Neil Patrick Harris
Howie Mandel
Jane Lynch
Sir Patrick Stewart
Alan Cumming
Ellie Kemper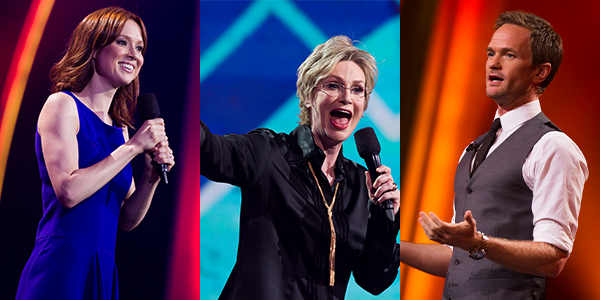 with:
Jim Gaffigan
Russell Peters
Don Rickles
Chevy Chase
Shaun Majumber
Tommy Tiernan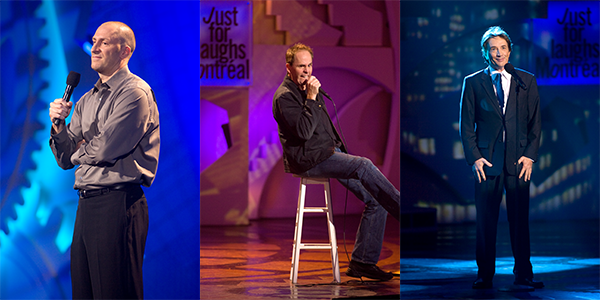 with:
Katherine Ryan
Joan Rivers
Eddie Izzard
Kristin Chenoweth
Kathy Griffin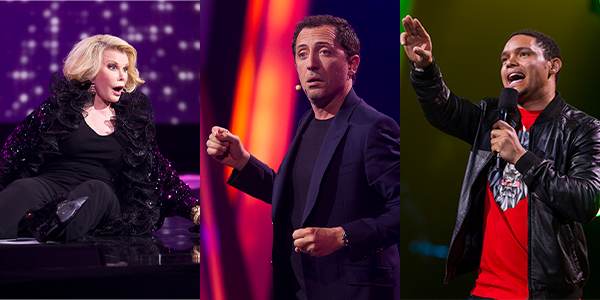 with:
Howie Mandel
Joe Machi
Lewis Black
Alonzo Bodden
Kathleen Madigan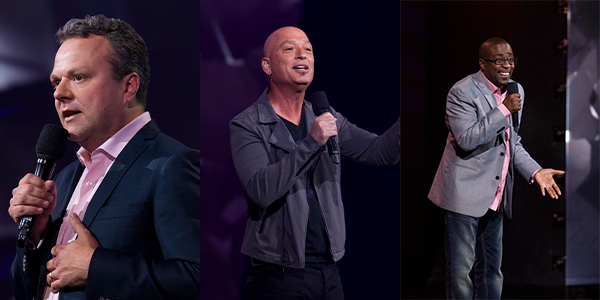 with:
Russell Peters
Debra DiGiovanni
John Oliver
Craig Ferguson
Weird Al Yankovik
Kunal Nayyar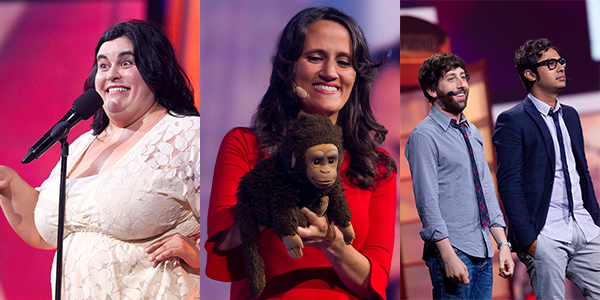 with:
Jim Jefferies
Tim Minchin
Bill Burr
Kathleen Madigan
Steve Martin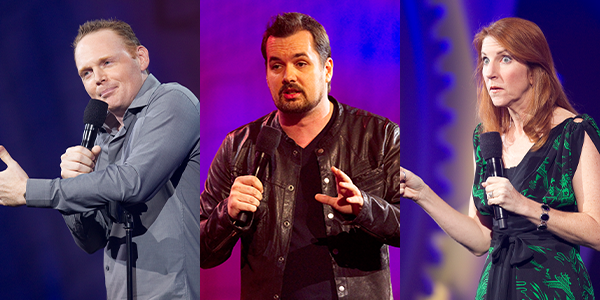 with:
Kevin Hart
Whoopi Goldberg
Lewis Black
Martin Short
John Cleese
Judy Gold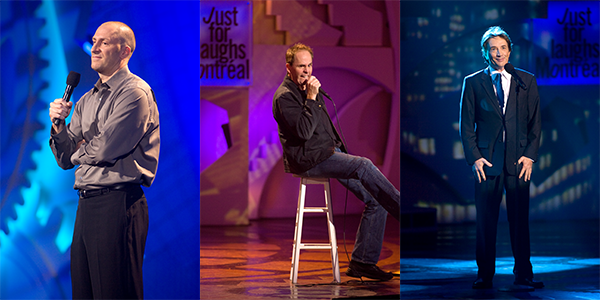 with:
Jimmy Fallon
Craig Ferguson
Joan Rivers
Elvira Kurt
Laurie Elliott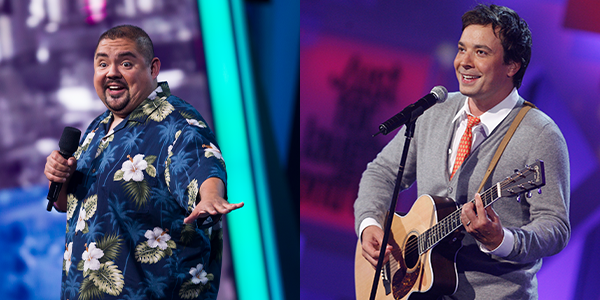 with:
Russell Peters
Tim Allen
Kathleen Madigan
Bill Burr
Jeremy Hotz
Bonnie McFarlane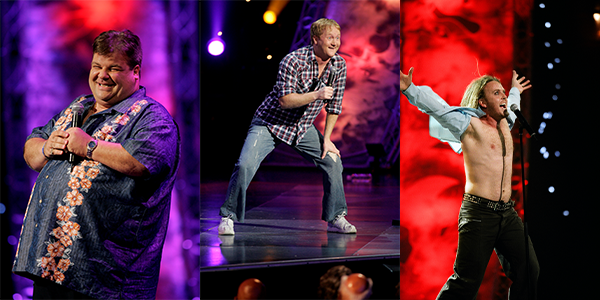 with:
Dave Chappelle
Denis Leary
Carlos Mencia
Janeane Garofalo
Anthony Clark
Dave Attell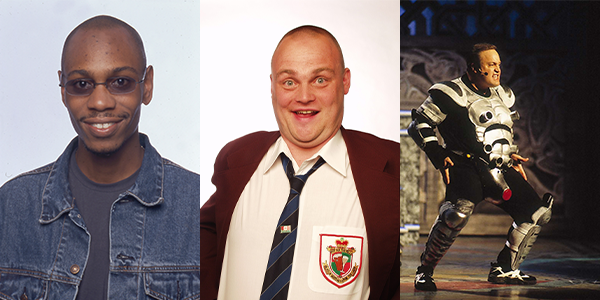 THE WORLD'S TOP FEEL GOOD TV SHOW
Enjoy all of the comedic relief provided by the world's longest running and mostadored prank show, where unsuspecting people get roped into hilarious situations, concocted by the JUST FOR LAUGHS GAGS' experts. Right now and around the world people of all ages, cultures and nationalities are laughing along with Just for Laughs Gags.

21 seasons (368 x 30 min)

Airing in 200+ territories

Social Media: 2.1 billion views a year
Live action Hidden Camera series made by tweens for the whole family!
Originally commissioned by Disney Channel, roar with laughter as kids prank unsuspecting adults. Our gagsters are boys and girls between the ages of 8 and 14 with a flair for improve and full of team spirit. The kids ensure that the adults fall for the ploy, while their candid reactions are caught on camera. Each half hour showcases 15 hilarious pranks.

4 seasons (65 x 30 min)

Airing in 200+ territories with over 1000 pranks

Each episode can easily be reformatted in 2 x 11 min

Format: 6 x 30 min
Premiere Broadcaster: Canadian Broadcasting Corporation

Humour Resources follows Jon Dore as a retired comedian turned Human Resources manager for Comedy. Jon, living with his girlfriend Christina Love and her 6-year-old daughter Emma, meets with comedians via webcam from his home office to evaluate and consult on the appropriateness of their material and overall "workplace" behaviour. Featuring top comedians: Jon Dore, Sarah Silverman, Ronny Chieng, Tom Green, Eric Andre, Nikki Glaser and The Lucas Bros.
Jon Dore
(How To Live With Your parents, How I Met Your Mother, The Jon Dore Show)

Sarah Silverman
(A Speck of Dust, Battle of Sexes, There's Something About Mary)

Ronny Chieng
(Crazy Rich Asians,The Daily Show with Trevor Noah)

Tom Green
(The Tom Green Show, Road Trip, Charlies Angels)

Eric Andre
(The Eric Andre Show, The Lion King, Bad Trip)

Nikki Glaser
(Nikki & Sara Live, Not Safe with Nikki Glaser)

The Lucas Bros
(22 Jump Street, Crashing, The Grinder)

Adam Brodie
Dave Derewlany
Jon Dore