ABOUT US - DISTRIBUTION
Just for Laughs Distribution is world renowned for production and distribution of comedy entertainment. With new series every year, the distribution catalogue features over 500 hours of hilarious programming targeting kids, families and adults. Our catalogue includes non-verbal hidden-camera, stand-up comedy, variety, sitcoms and formats.
Just for Laughs programs are seen in over 150 countries and on over 150 airlines around the world. In particular, Just for Laughs Gags is the largest collection of non-verbal hidden-camera in the world. The show has aired on prestigious networks worldwide and continues to attract high ratings among a broad demographic. It is also counts over 2.5 billion hits on YouTube.
Its annual festival is the world's largest and most prestigious comedy event welcoming over 2 million people each summer. The festival has featured some of the top comics in the world, including Jerry Seinfeld, Dave Chappelle, John Cleese, Jon Stewart, Chris Rock, Ray Romano, Neil Patrick Harris, Dane Cook and Trevor Noah.
Laugh and enjoy!
The Distribution Team
OUR PRODUCTIONS
OVER 500 HOURS OF NON-STOP LAUGHTER!
JUST FOR LAUGHS GAGS
THE WORLD'S FUNINEST
NON-VERBAL PRANKSHOW
13 NEW HALF-HOURS FOR A TOTAL OF 355
Non-stop pranks with real people, straight up live action comedy! Enjoy all of the comedic relief provided by the world's longest running and most adored prank show, where unsuspecting people get roped into hilarious situations, concocted by the JUST FOR LAUGHS GAGS' experts. Right now around the world people of all ages, cultures and nationalities are laughing along with Just for Laughs Gags. A good laugh is great for health. Doctor's orders!
Click here for more information
JUST KIDDING
HIDDEN CAMERA
FOR KIDS AND THE WHOLE FAMILY
A TOTAL OF 65 HALF-HOURS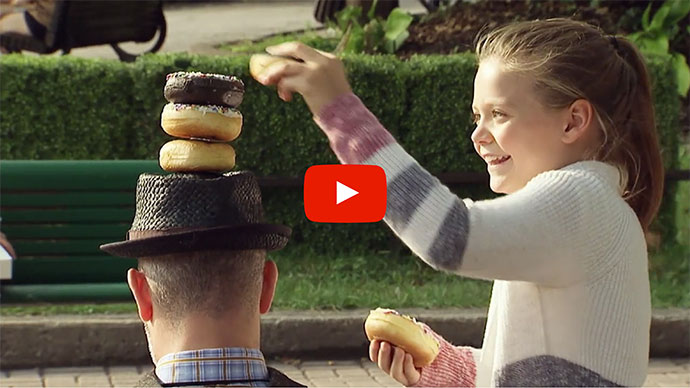 This live-action non-verbal COMEDY SERIES has KIDS and their FAMILIES in stitches. Roar with laughter as kids prank unsuspecting adults. Our gagsters are BOYS AND GIRLS between the ages of 8 AND 14 with a flair for improv and full of team spirit. The kids ensure that the adults fall for the ploy, while their candid reactions are caught on camera. Each half hour showcases 15 hilarious pranks.
Click here for more information
JUST FOR LAUGHS STAND-UP
THE BIGGEST NAMES
ON STAGE
OVER 150 HOURS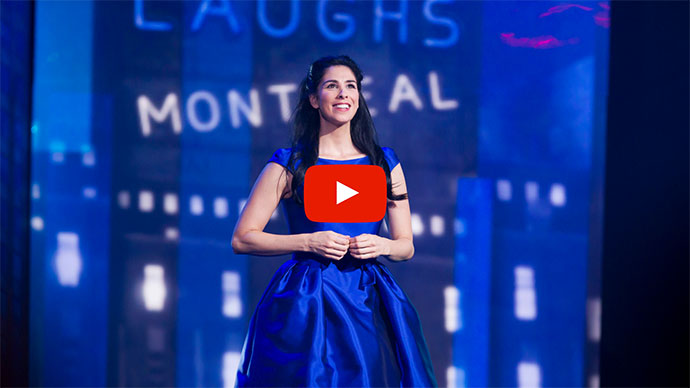 Featuring the funniest comics to ever take the stage at the world's largest and most prestigious comedy event, The Montreal Just for Laughs Comedy Festival. Talent includes Neil Patrick Harris, Trevor Noah, Sarah Silverman, Russell Peters, Howie Mandel, Wanda Sykes, and many more!
Click here for more information
FUNNY AS HELL
DARING STAND-UP COMEDY
38 HALF-HOURS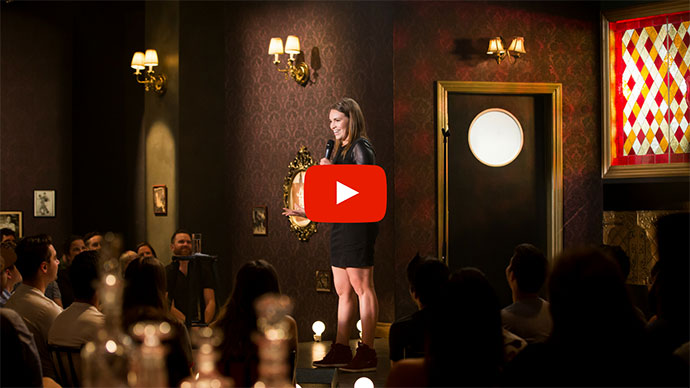 Hosted by TV's Jon Dore, Funny as Hell is an unfiltered, unapologetic, and gloriously weird stand-up comedy series. Featuring the industry's most dynamic and original talents, Funny as Hell showcases the kind of daring, inventive comedy that makes your mouth laugh, your hands clap, and your brain explode!
THE NASTY SHOW
MOST SHOCKING STAND-UP COMEDY
EVER PRODUCED
2 X 75 MIN.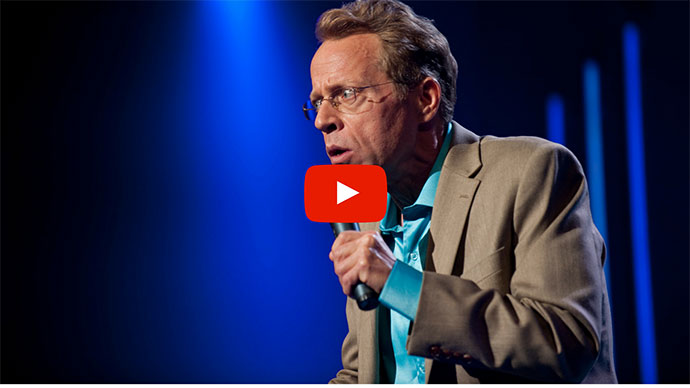 Brace yourself for the most shocking comedy show ever produced. Just For Laughs presents THE NASTY SHOW. Hosted by Artie Lange (of The Howard Stern Show fame) and featuring a line-up of the most deranged minds in comedy, including: Mike Wilmot, Mike Ward, Gina Yashere, Luenell, Jimmy Carr, and Gilbert Gottfried.
JUST FOR LAUGHS MONTREAL
YOU'RE INVITED TO MONTREAL
CREATE YOUR VERY ONW STAND-UP PRODUCTION
AT THE WORLD'S LARGEST COMEDY FESTIVAL
Bring your host and produce your own show at the world's largest and most prestigious comedy event this summer. You decide the length and format of your show: from a 60-minute special to multi-episode series. The Just For Laughs Festival has the stars you love in the hottest acts around. Join the list of international broadcasters who have customized their own Festival production: Comedy Central (Spain, Netherlands, Sweden, Spain, UK), Network Ten (Australia), Network 7, RTE (Ireland), RTL (Germany), NHK (Japan).
HOUSE OF PRANKS
A NEW AND REFRESHING TWIST
TO THE HIDDEN CAMERA GENRE
ALL NEW FORMAT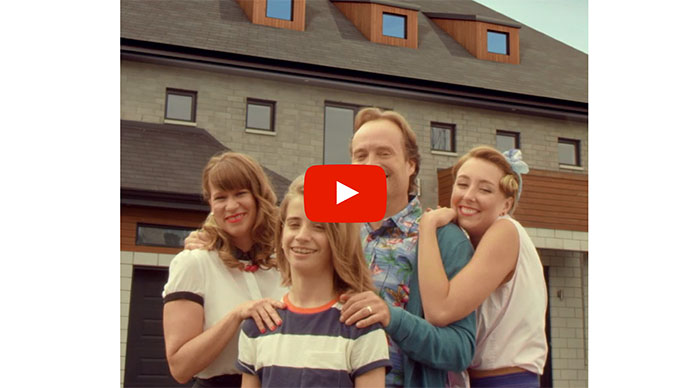 House of Pranks, an eccentric family has rigged their home with hidden cameras and booby traps. Appointments are made with gardeners, repairmen, babysitters, music teachers, and handymen who all show up at the scheduled time. Little do they know that they will all fall prey to the family`s crafty ploys. Audiences will double over in laughter as the victims are tricked again and again until they can take no more. At last the reveal is made.
Click here for more information
IN MY HEAD
NEW FORMAT
A MIX OF STAND-UP & SITUATION COMEDY
22 HALF-HOURS FOR TOTAL OF 2 SEASONS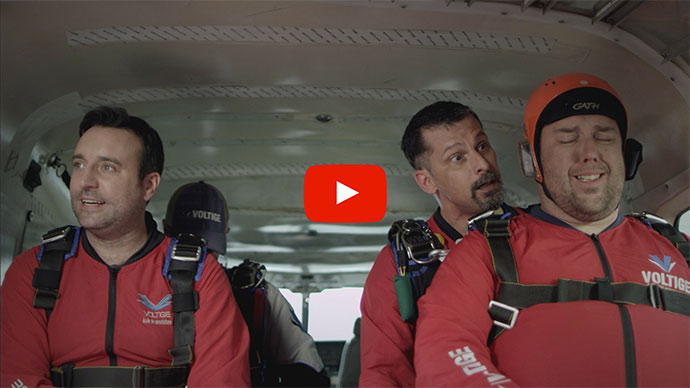 Did you ever wonder what goes on in the mind of a comic? In My Head puts it all on display in this new original format that combines hilarious on-stage performances with great situation comedy.
In each episode of In My Head, the host invites two comedians to deliver one of their most popular routines in front of an enthusiastic audience in a cabaret-style setting. During their performances, the tales travel from the stage to a range of locations where they are re-enacted in short film-style, with a single cam production. The program switches seamlessly from one to the other and back again until the routine is complete.
There's no lack of over-the-top fantasy, imagination, and non-stop laughter!
Click here for more information
SHOW ME THE FUNNY
COMEDY CLIP SERIES
JOKES, STUNTS AND MORE!
30 HALF-HOURS INCLUDING OVER 1000 CLIPS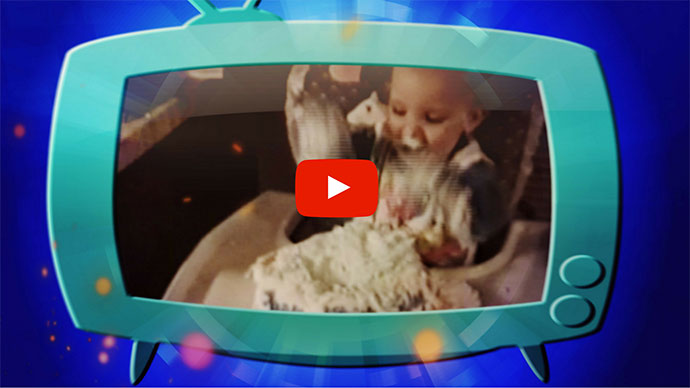 This comedy clip series will have the whole family in stitches. From the bizarre to the outrageous, Show Me the Funny is a family-friendly COMEDY CLIP SERIES featuring funny home-video clips, jokes, pranks, and stunts.
Click here for more information
JUSTE POUR RIRE
FRENCH TELEVISION PRODUCTIONS
SUCCÈS FOU DEPUIS 30 ANS!
SÉRIES D'HUMOUR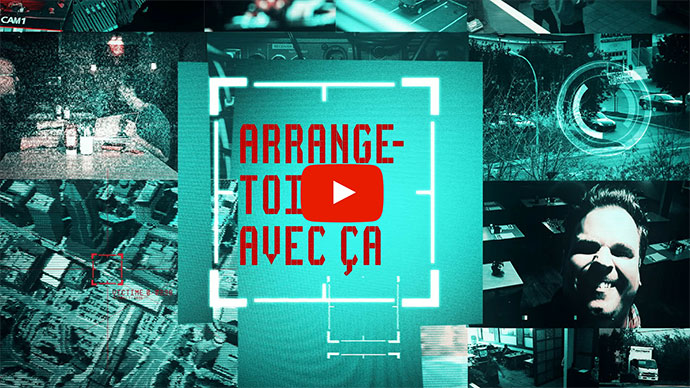 Depuis la création de Juste pour rire TV en 1984, notre « drôle » de boîte est maintenant en plein essor!
Mettant au cœur de nos programmes notre passion pour l'humour, nous avons su année après année acquérir une popularité retentissante auprès de nos nombreux téléspectateurs. Notre catalogue diversifié témoigne de notre entrain, créativité et qualité, que ce soit en fiction, jeu, talk-show, magazine ou entrevues. Ainsi, cette année encore, nos productions gagnent plusieurs prix honorant les meilleures télédiffusions de la langue française du Canada.
JOIN US

Adresse: 2101. St-Laurent Blvd Montreal, QC, Canada
Phone : 514-845-3155
Fax : 514-845-4140
Email : distribution@hahaha.com
Territories: Australia, Asia, Canada, France, Germany, Italy, Latin America, UK, USA