OUR HISTORY
OUR VISION
OUR MISSION
OUR TEAM
OUR EXPERTISE
CAREERS
CONTACT
SUBMISSIONS
OUR STORY:
NON-STOP
LAUGHTER.
We were born to make you laugh. From our humble beginnings in 1983 at the Saint-Denis Theatre in Montreal to laughing our way to become the largest global player in the humour industry, we've made funny our business. Each year we make millions of people laugh with festivals at home, in Montreal and abroad. We're home to some serious talent. We've hosted comedy's greatest and watched up-and-comers skyrocket right before our laugh-so-hard-we're crying eyes. We've staged our own comedy, musical and touring shows. We've broadcasted digital and television content. We know how to throw a party. And we're not even close to leaving the spotlight.
OUR VISION:
LAUGHTER IS
OUR LANGUAGE.
Leverage the strength of our comedy content to become a creative multiplatform powerhouse internationally recognized by fans, talent and partners.
OUR BRAND PILLARS:
OUR MISSION, VISION AND
VALUES MAKES US, US.
MISSION
To spread laughter worldwide.

VALUES
Innovation and creativity, collaboration, integrity, empathy and high-performance driven. (Which performance, you ask? Both! We're here to entertain and get great results while we're at it.)
OUR PEOPLE:
OUR PEOPLE ARE
WHAT WE
VALUE MOST.
THE BIG BOSSES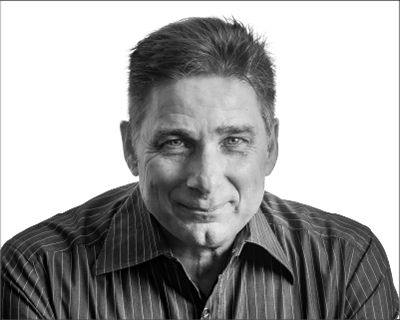 CHARLES
DÉCARIE
-> PRESIDENT ▪
CHIEF EXECUTIVE OFFICER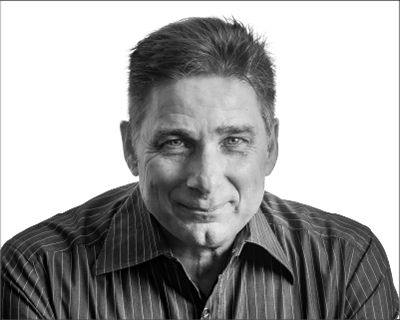 CHARLES
DÉCARIE
-> PRESIDENT ▪
CHIEF EXECUTIVE OFFICER
As President and CEO of Just For Laughs Group, Charles is responsible for managing all of the group 's activities, including festivals, live shows, traditional and digital TV production, web content monetization in C anada and abroad. He manages priorities and plans the future development of the business while interacting with its various government and private stakeholders.

In his role as Chief Operating Officer at Triotech, Charles was in charge of all the company's activiti es, including engineering, product development, projects, international sales, marketing, IT and the creative tea ms at its Montreal studios. He was also responsible for manufacturing activities at the company's manufacturing plan t in Joliette, Canada. He managed and maintained relationships with its private and institutional stakeholders (CDPQ, FT Q), as well as supporting Triotech's shareholders in defining the company's direction.

As Chief Operating Officer at Cirque du Soleil, Charles oversaw all activities relating to its permane nt and touring shows, commercialization, partnerships and licensing agreements. He managed priorities and longt erm planning for the company's two main divisions: touring shows, which is active in over 200 different markets on five continents, and permanent shows, which runs nine shows based in Las Vegas and Orlando. He supervised the sales and marketing departments to ensure the growth of the Cirque's sales, which total 11 million tickets on average per year. Charl es also interacted with the company's major partners, notably including MGM International, Disney, Fuji Television, I MX, AEG and various promoters around the world. He managed areas such as creative, show quality, finance, marketing , HR, public affairs, IT and sponsorships.

Before joining the Cirque, Charles held the position of Senior Manager at Deloitte Consulting, wher e he advised various companies, notably including Bombardier, the Hong Kong Airport Authority, Canadian National Rai lway, National Defence and Bell Canada, particularly with regard to major business transformation projects in Europe, Asia and Canada.

Prior to Deloitte, Charles worked as a business development advisor in the area of international tr ade for the government of Canada. He began his career as a data analyst for an IT company. Charles obtained a degree in computer science from the Université de Montréal and holds an MBA from Université Laval.

He is a member of the École de Danse Contemporaine de Montréal's board of directors. He also sit s on Brio Conseils'board of directors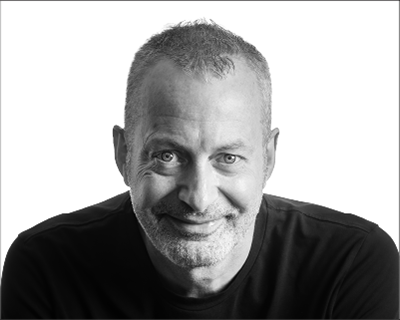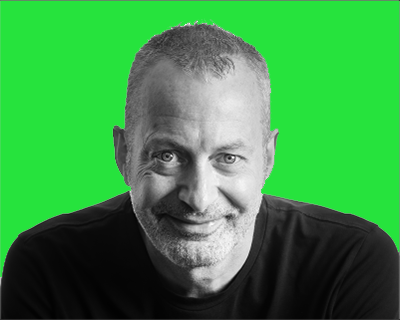 BRUCE
HILLS
-> PRESIDENT
JUST FOR LAUGHS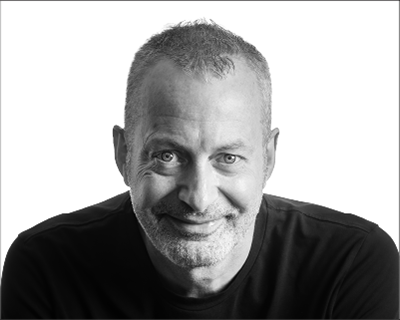 BRUCE
HILLS
-> PRESIDENT
JUST FOR LAUGHS
Just For Laughs' President Bruce Hills has been a driving force behind the world's biggest comedy f estival and most prestigious comedy brand for over 30 years.

Beginning his Just For Laughs career as a driver in 1986, Hills has since held countless roles within t he organization, including Director of Programming, VicePresident of International Television, COO, and now President. He oversees all of the company's English business properties across global markets, focusing on growing the busin ess in all divisions.

Under his helm, Just For Laughs has significantly expanded its reach by launching festivals in Montr eal, Toronto, Vancouver and Sydney, Australia.

Over the past three decades, Hills has discovered and cultivated relationships with some of the ind ustry's most successful and influential artists, including Dave Chappelle, Kevin Hart, Trevor Noah, Judd Apatow, Wanda Sykes, Jimmy Fallon, Bill Burr, to name a few.

Hills' talents in TV development have led to over 1,500 Just For Laughs television specials broadcas t by various key networks from around the world. The company's TV deals have reached new heights, partnering w ith Netflix, Amazon Prime, and Kevin Hart's HartBeat Productions, to name a few. As an awardwinning producer, Hills received the Canadian Screen Award for the PK Subban: Shots Fired Special, served as Executive Producer on Amazon Prime's crit ically acclaimed 6-episode docuseries Inside Jokes, and was a consulting producer on NBC's Bring the Funny.

Hills also helped establish Just For Laughs Live as the #1 comedy promoter in Canada, which produ ces sold out tours across the country. Named one of Variety's "50 Individuals Who Impacted Comedy", declared "The King of Comedy" by The Globe and Mail and hailed by the UK's edition of GQ Magazine as "the most powerful man in inter national comedy", Hills is frequently a keynote speaker and panelist at various festivals across the globe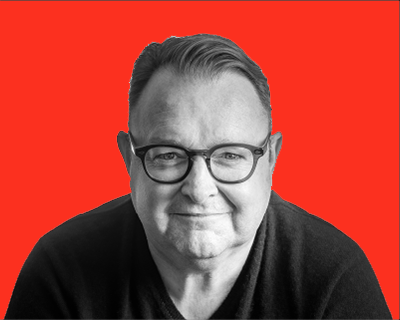 ALAIN
BOUCHER
-> EXECUTIVE VICE PRESIDENT ▪
CHIEF FINANCIAL OFFICER
ALAIN
BOUCHER
-> EXECUTIVE VICE PRESIDENT ▪
CHIEF FINANCIAL OFFICER
Alain Boucher is CPA, has close to 30 years of experience in various industries such as Mining , Aerospace, Telecommunications, Information technology and manufacturing. Alain has worked for small and medium enterprises as well as internationaly known companies like Rolls-Royce and Armstrong. Prior to joining Groupe Juste pour rire, he was CFO of Show Canada industries and was CFO of Alcoa Canada (Canada, Norway and Iceland) prior to that. He was managing Finance, I.T. and Procurement.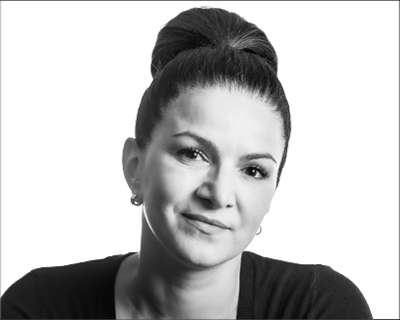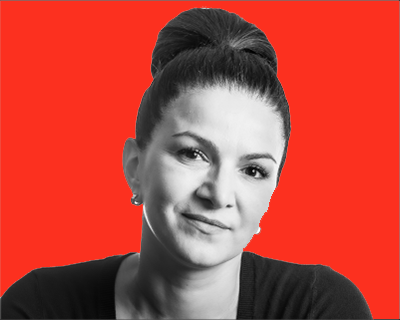 MARINA DI PANCRAZIO
-> CHIEF CONTENT REVENUE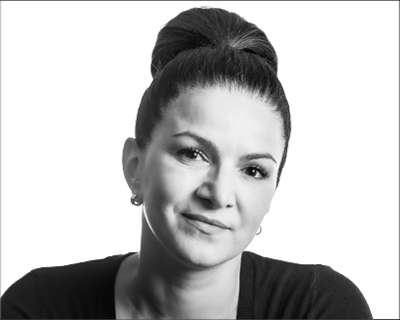 MARINA DI PANCRAZIO
-> CHIEF CONTENT REVENUE
Marina Di Pancrazio, JFL's Chief Content Revenue Officer oversees scripted and unscripted TV development/production (excluding JFL Gags and Stand-Up tapings), as well distribution sales and OTT expansion for the Just For Laugh Group. Marina has over 20 years of Film & TV entertainment experience, both domestically and internationally, most notably in the areas of production, distribution, programming and content strategy. Previously, Marina was with The Walt Disney Company for 12 years, first as the Disney Channels Worldwide Executive for Canada where she oversaw multiple Disney Channel, platform and app launches, and most recently as the Director of Sales Distribution Service & Marketing (representing properties from Pixar, Marvel, LucasFilm, ABC TV, and the Academy Awards). Prior t o joining Disney, Marina was the Production Executive for Original Productions at The Movie Network. Marina began her career in film production and holds a BFA in Cinema Production as well as an MBA from Queens Smith School of Business.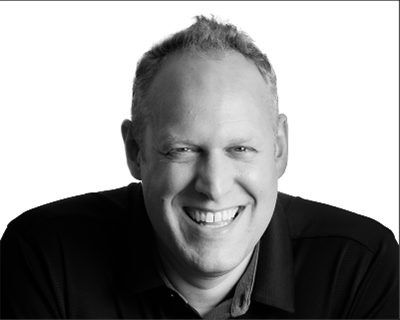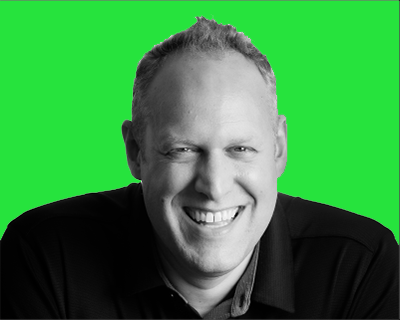 PATRICK ROZON
-> CHIEF CREATIVE OFFICER
GROUPE JUSTE POUR RIRE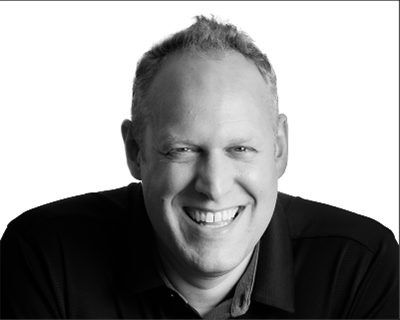 PATRICK ROZON
-> CHIEF CREATIVE OFFICER
GROUPE JUSTE POUR RIRE
An entrepreneur, teacher, film and theatre director, and artistic director, Patrick Rozon has held multiple roles during his career.

He has worked in the arts for over 20 years, demonstrating his talents through musical performances, the series Tout Show and various shows in the Just For Laughs Festival's Street Arts programming.

A veritable jack of all trades, Patrick is also a director who has worked in the music video industry and made a dozen short films, including the 3 h 33 trilogy, which won a number of awards at various Quebec film festivals.

Patrick served as Luc Petit's assistant for multiple Terra Karnaval shows and a major event at Cinécità in Italy. He has also directed a number of shows, including La Parade des jumeaux (The Twins Parade) and La Parade de la grande fête du Québec, and various street productions for the Just For Laughs Festival.

What's more, he is the founder and president of Festival Première Prise, a film festival for high school students created in 2007. The festival won a partnership award from Quebec's school boards as the education-related cultural project with the greatest reach.

Patrick is the general manager and artistic director of Zoofest and Off-JFL, an event created by Juste pour rire/Just For Laughs focusing on talented up-and-coming performers of various kinds that attracts over 150,000 attendees each year.

He is also the co-founder of a festival celebrating YouTube culture, OhMyFest!, whose three editions in Montreal and Quebec were a tremendous success.

In 2016 and 2017, he was the general manager and artistic director of the Mondial des Jeux, which brought together more than 300,000 board game and video game players.

In addition, Patrick is the driving force behind the newly launched Juste pour senior, an initiative for Quebec golden-agers that holds various activities in July and throughout the year.

He has also directed Joel Legendre's most recent show, which toured across Quebec and Europe for three years, as well as shows by Annie Brocoli, Anne-Marie Losique and Yves Corbeil presented as part of Zoofest.

In 2018, he was named vice-president of content for the Groupe Juste pour rire, which recently developed the first digital international comedy festival, HAHAHA, streamed online in May 2021.

Patrick is a board member of the École Nationale de l'Humour and the Association des Professionnels de l'Industrie de l'Humour.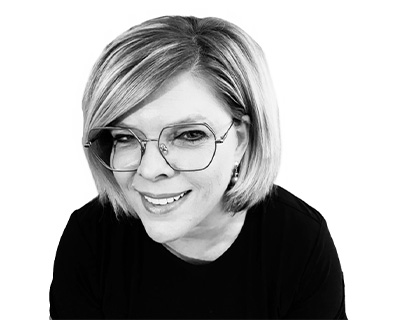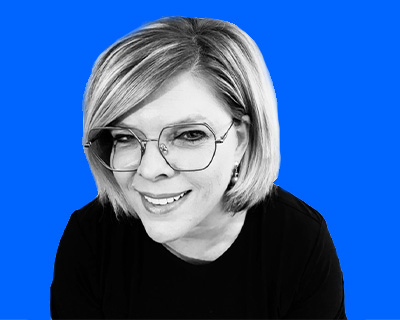 MÉLANIE GRENIER
-> VICE-PRESIDENT OF HUMAN RESOURCES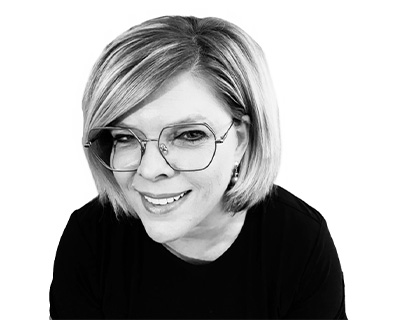 MÉLANIE GRENIER
-> VICE-PRESIDENT OF HUMAN RESOURCES
Mélanie Grenier has over 20 years of experience in human resources and a degree in psychosociology from UQAM, along with an MBA in management consulting. She has previously worked at Solotech, MPC, Ubisoft and Groupe TVA, among others. Her career path is a testament to her in-depth knowledge of her field and ability to manage human resources at companies which are constantly evolving.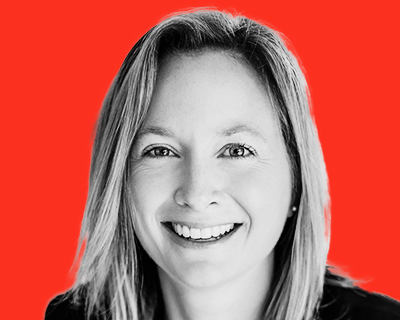 STÉPHANIE HUDON
-> VICE-PRESIDENTE LEGAL AFFAIRS
STÉPHANIE HUDON
-> VICE-PRESIDENTE LEGAL AFFAIRS
Stephanie has over 15 years' experience as a corporate legal counsel, working principally in media, technology and digital content space. Recognized for her practical approach to risk management, Stephanie has held a number of roles within companies that have undertaken significant business transformation including Astral Media, Corus Entertainment and TVA.

In 2016, Stephanie founded her own business to offer legal services to small and medium sized companies looking for legal counsel for special projects (including acquisitions, mergers and partnerships) or additional resources to complement their in-house commercial, corporate or regulatory legal teams.

Later, after having been retained exclusively by Air Canada for an individual project, she then transitioned to working for the airline full time as Senior Legal Counsel. Here her role supported the business and operational needs of different internal clients such as sales and marketing (including also Air Canada Vacations and Aeroplan), airports and real estate, health and safety and flight operations. During her time there, Stephanie also played a key role supporting multiple initiatives related to implementing COVID processes and protocols for the airline. Stephanie also has an MBA from the John Molson School of Business, University of Concordia.
OUR EXPERTISE:
WE WERE BORN
TO LAUGH.
We don't just make people laugh. We make laughter. It's our craft and our brand. Everything we say and do pushes the boundaries of laughter and comedy. Laughter is both our natural resource and the finished product. We want to make the world a better place. Not only do we do this with our festivals and touring shows, but also with fan conferences such as ComedyCON, industry conferences such as ComedyPRO, as well as hit shows including Gags, Roast Battle and Humour Resources for broadcast, OTT and digital channels around the world. We also bring laughter with our audio label, Just For Laughs Originals and our Just For Laughs Canada Sirius XM satellite radio channels!
CAREERS:
LAUGHTER IS
SERIOUS
BUSINESS.
Laughter is a serious business, come be part of it! Through teamwork, passion and performance, help us create funny moments.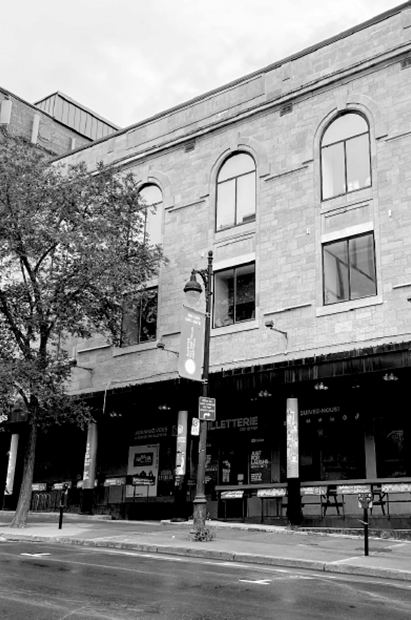 OUR OFFICE
2101 Boulevard Saint-Laurent
Montréal, Québec
Canada H2X 2T5
CONTACT US
Submissions:
Submitting to perform
at a Just For Laughs Festival
Whilst performing at our Just For Laughs festivals is invite only, there are several opportunities within our Montreal ComedyPRO event where we invite submissions.